Homepage
>
Help With An Under Performing Adsense Website
Help With An Under Performing Adsense Website
08/01/2015 08:37
Hi guys, thought I'd post this here and get some opinions from you.

I have a website that I monetize with Adsense which is getting about 40 visitors a day, and has been a proven earner on adsense. I don't want to change anything about the site, or try and get any more traffic with it, I just want to see how much I can make per day with it as its pretty stable.

I have tried some really random "A/B" testing if i could even call it that, but I changed the theme around every couple of months to see if i could try to increase it with a fluke.

Here is a pick of the earnings over about a year. You can tell when Iv fiddled around because the earnings change, as the traffic has stayed mostly the same.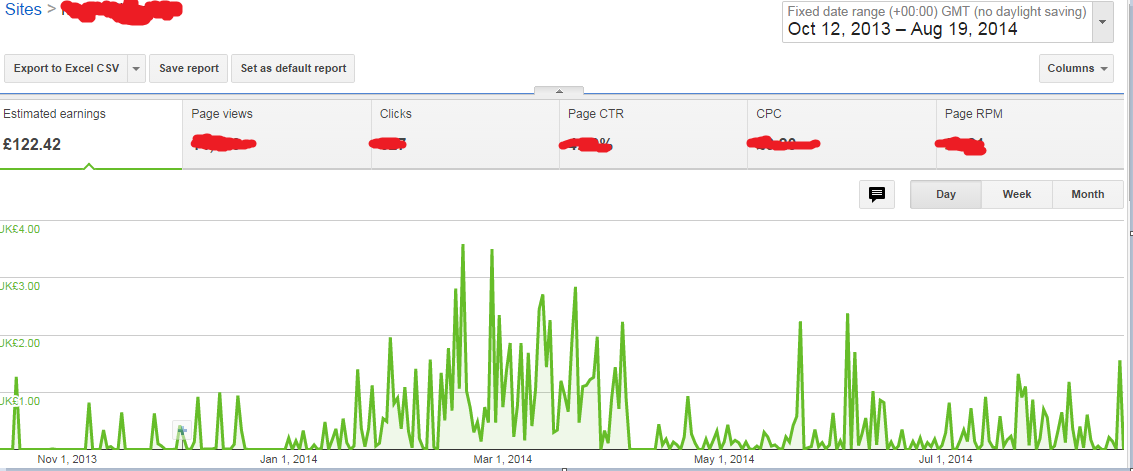 How should I go about properly split testing this with Adsense to achieve the best result I can?How many uniques should i clock before I change the layout to get more results? 500? 1000?

I'd like the testing to be quite rapid as I'd like to see results quickly, or at least gather data better.
Looks like you need some a/b testing, think about using something like Optimizely, Convert

you'll be able to create variations of you page and see what performs best, with the low amount of traffic you have it might take a while to see a clear winner but sooner you starter the sooner you can improve earnings.

pm me if you need any help with it
You're going to have to move some things around to REALLY test.


Layout - Go for a more minimalist/simple theme compared to a crazy magazine theme

Ad positions
&
Niche (voip is going to pay more than say, squid tentacles, if you want to make a new site)

are just a couple things that you could possibly

Also I would suggest sending more traffic if you don't have a high paying niche for your site.

A low paying niche and low traffic are not really an ideal combination
SEO feloows
Hey Guys
I'm new to the industry and am still learning and I would very much appreciate any help or guidance..
thanks
Build a website and try stuff... the only way you will be good in any way shape or form with SEO is from experience.